Evacuation Diagrams for your workplace are compulsory under Australian Standard 3745 in all states/territories of Australia. In Queensland the Fire Regulations 2008 make evacuation diagrams compulsory and the Queensland Fire Service can fine companies who don't mount Evacuation Diagrams as per the Regulations.
CartGIS is a leading provider of Australian Standard 3745 compliant Evacuation Diagrams. Our diagrams are customised to reflect your organisation's branding and are designed to accurately show all regulatory requirements.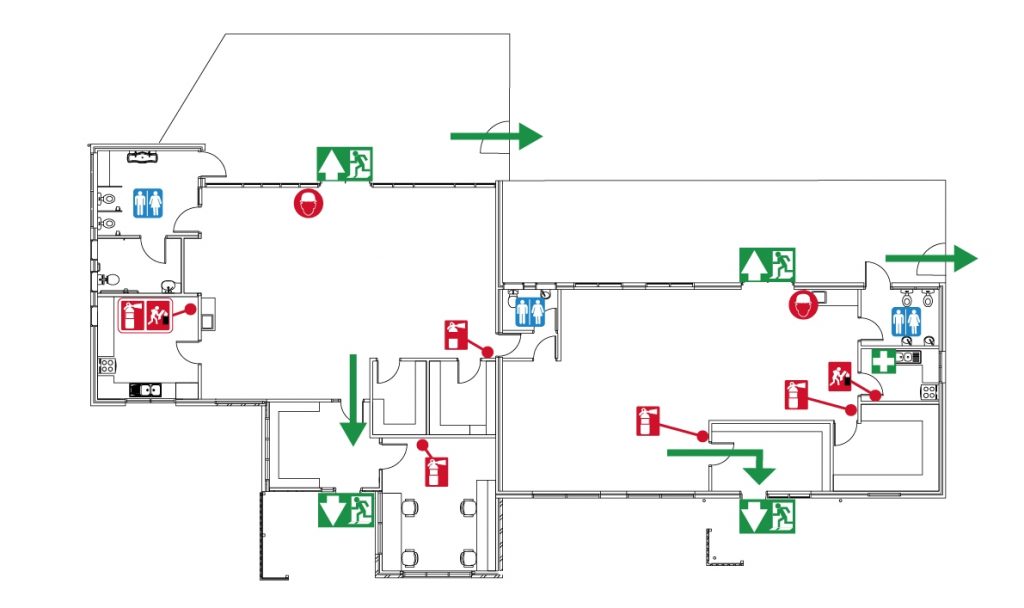 Our evacuation diagrams are professionally produced in A3 frames with UV proof colour printing to ensure durability. All of our diagrams have been developed to meet:
Australian Standard 3745-2010 Emergency Control Organisation and Procedures for buildings, structures and workplaces
QLD Building Fire Regulations 2008
All of our diagrams are produced according to the relevant state/territory OH&S Legislation. Our diagram mark-ups are completed and oriented on-site at your location to ensure accuracy.
Before any diagrams are completed, our consultants will visit your workplace to decide upon appropriate evacuation assembly points and/or meeting places. A walk around at the site will then be completed. All evacuation diagrams are emailed to our clients in advance for pre-approval for any changes before printing.
Contact or call 03 9873 4444 to get a quote for your workplace today. Below is an example of a mock CartGIS Evacuation Diagrams.